SimplyFundamental Success Tip: Managing Your Own Schedule
0 Comments | Posted by admin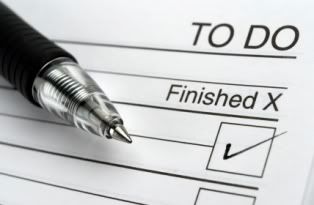 SimplyFun provides a unique business opportunity that allows you to create your own schedule and work when it is convenient for you. But for many Consultants, working for yourself may be hard. "When we work for someone else as an employee, they tell us what days and hours to work, they define our job and what constitutes success at the job," said Alan Luce, Direct Selling Consultant. For employees, "most of the scheduling, tasks, and limits of authority have been defined for them by someone else."
Why is it so difficult to run our own business at times? Luce describes in his latest blog post that to be a good direct sales leader, you have to manage yourself first:
"When we are our own boss running our own business we not only have to accomplish the tasks that will bring us financial rewards, we also have to create a work schedule, define the tasks to be done, create a strategy and business plan and take out the trash. There is no "boss" to help us prioritize our time and work on the "big picture". No, the self employed must do it all. And that is the downfall of many who try to build their own businesses. This inability to effectively manage ourselves is the single biggest reason that direct sales leaders fail. In fact, it may be the primary reason why many self employed people are unable to be successful.

Think about it: If you are unable to create and maintain a productive work schedule each week without the benefit of someone prodding and reminding you to do the work, how can you teach others to do so? If you are unable to effectively prioritize your tasks into "must do" tasks versus "nice to do" tasks then you will not get the truly important business building things accomplished. You will waste time doing things that don't really count" said Luce.
It is easy to maintain organization through your business. Not only keep a detailed planner, but as Luce said, prioritize your tasks. Try rank-ordering them from most to least important. In time you will find yourself managing your time better and getting more work done in the little time that you may have.
No comments yet.
Leave a comment!